capslock_zutara
HAS PCHAT SESSIONS. I'VE ASKED TO JOIN, BECAUSE I LOVE PCHAT AND I LOVE FANDOM GROUP ACTIVITIES. ZUTARA ISN'T MY FAVORITE SHIP, BUT I LIKE DRAWING ZUKO AND LIKE DRAWING KATARA, SO I THOUGHT I COULD GET AWAY WITH IT.
BUT....I'M KIND OF WORRIED THERE WILL BE MAI BASHING. THAT WOULD MAKE ME SAD.
AND EVEN THOUGH I'M NOT MUCH OF A SHIPPER, I DO SHIP MAIKO WAY MORE THAN I SHIP ZUTARA. SO IF YOU GUYS WANNA DO A PCHAT THING WITH ME, IT'D BE FUN. THE ONE THING I ASK IS THAT NO ONE BASH KATARA EITHER. YOU DON'T HAVE TO DRAW HER AT ALL IF YOU DON'T LIKE HER. HONESTLY, THE GIRL TAKES ENOUGH ABUSE FROM THE ZUTARIANS; SHE DOESN'T NEED IT FROM US TOO.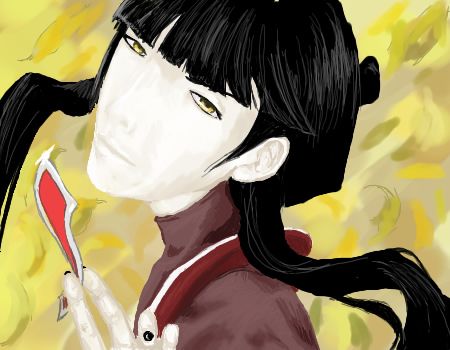 Y/N/LOBSTER?